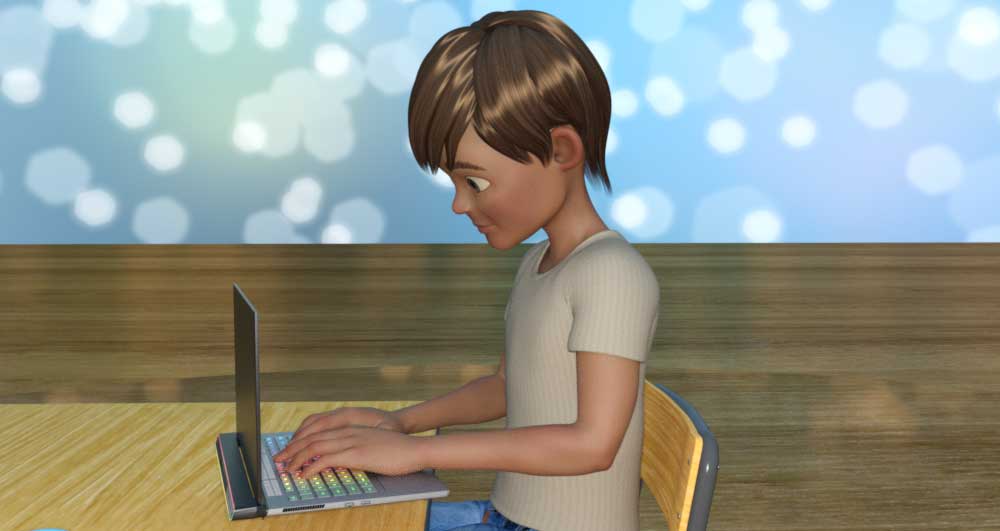 Website building factors that decide whether or not you make money
---
When you have a business, the first thing that comes to mind is building a website. This is because, these days, every business needs a website to stay competitive as well as attract potential customers. A lot of them also feel that having their own website helps in establishing credibility and brand recognition.

But; building a website is not quite so simple. There are many things that need to be taken into consideration before beginning the process of creating it. So, if you are planning on building your own website for your business or organization, here are some important factors you must take into account before getting started on its design and creation.
Decide On Your Business Goals
The first and foremost thing to decide before you begin building your website is the business goals you would want to achieve by doing so. Once you have this figured out, it will become a lot easier for you to move forward. Some of the business goals that you could keep in mind are
Establishing your brand in the market
Building credibility and trust among customers
Increasing overall sales
Increasing customer retention rates
Appealing to a wider audience
Generating enquiries or leads and much more.
Know Your Target Audience
Website visitors are not all the same. There are different types of visitors who visit a website depending on various factors, and there is little point in attracting those who are likely to have no interest in what you are offering.So, before you begin building your website, it is essential to know who your target audience is. This will help you in understanding the type of content to be published, the type of language to be used, the design of a website, the colour scheme and many other things.

If you know your audience, you will also be able to engage them better, understand their needs and expectations. This will help you to create a website that is more appealing to them as well as relevant to their needs.
Define Your Unique Selling Proposition (USP)
Another important thing that you must keep in mind before you begin building your website is to define your USP. The USP is what makes your business stand out from the rest because it gives a reason for costomers to buy your product or service, from you. A good USP will help you in converting potential customers into actual customers.

It is important to define your USP before you begin building your website because it will help you in creating a website that aligns well with your business goals. A good website must have a unique selling proposition that resonates with the customers. So, once you have figured out your USP, create a website that reflects it.
Basics To Keep In Mind When Building A Website
When you are building your website, there are some important factors that you need to keep in mind.
You must make sure that all the information on your website is accurate and current.
You must also make sure that the information is easy to understand and not too technical.
Your website should also be responsive and compatible with all devices and browsers.
You must keep your website design and graphics simple yet attractive.
You must also take care of the loading speed of your website. This will not only make your website user-friendly but will also help in enhancing brand recognition.
You must also be consistent with your branding strategy across your website as well as your social media profiles.
Choosing The Right Platform For Your Website
When it comes to choosing the right platform for your website, there are a number of options available. You can either choose from a website builder such as Wix, an open source CMS (Content Management System) such as Wordpress, or get someone to build the website from scratch for you.

If you have a very minimal budget and are looking for an affordable option, going for an open source CMS or website builder may be a good choice for you. If you have a higher budget, hiring a web development company will be a good option.

Whatever platform you choose to create your website, make sure that it is compatible with all the devices (computers, laptops, tablets, mobile phones) that are used by your targeted audience. Remember that what works on Android won't necessarily work on Apple products. This will ensure that your website is accessible to as many people as possible.

Do bear in mind, however, that security problems crop up regularly with content management systems and they can carry excess code that makes them slow to load. Visitors, as well as search engines, much prefer fast loading sites; and not every website developer has the necessary skills to create one, no matter how attractive their Wordpress sites may look!
Summing Up
As you can see, there are a lot of things that you must keep in mind before you begin building your website. Once you have taken all these things into consideration, the process of building your website will become a lot easier. So, make sure that you follow all the essential tips and factors mentioned above to create an effective, engaging and attractive website.